About Dr. Nancy Hurst
As a Registered Psychologist, my mission is to help people believe in themselves and create more fulfilling, balanced, and happier lives. I have over 30 years of experience helping people through marital problems, depression, anxiety, and difficult relationships.
Professional Qualifications and Experience
I work with individuals (adults and adolescents), couples and families. I have extensive experience working with adults suffering from depression and childhood physical, sexual and/or emotional abuse.
Notes from Nancy
My couples therapy focuses on communication issues, underlying conflicts, and promoting growth in marriage.
I have also conducted numerous workshops on relationships, creating balance in life, re-energizing yourself, and putting direction in your life.
Professional Experience
2008 to present, Registered Psychologist, Private Practice
1999 to 2008, Registered Psychologist, Cornerstone Counselling Centre, Edmonton
1991 to 2001, Registered Psychologist, University of Alberta Hospital, Edmonton
Education
1998, Ph.D. Counselling Psychology, University of Alberta
1992, M.Ed. Counselling Psychology, University of Alberta
1987, B.A. Psychology, University of Alberta
Professional Affiliation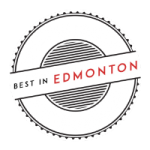 More Information
Subscribe to Notes from Nancy
How Nancy can help
Nancy's services
Helpful resources