Counselling with Compassion
Life can sometimes be really tough, and we all feel overwhelmed at times. Seeking help is a way of looking after yourself. Having a confidential, compassionate place where you can be heard, encouraged, and challenged can assist you in getting your life on track.
Do you feel stuck in your life or job, or both?
Are your relationships with people what you want them to be?
Do you need help to move forward so you can achieve your goals?
Are you going through a difficult time?
Appointments
Call me: 780-482-1847
Email: drnancyhurst@shaw.ca
Getting Better
It may seem hard to believe right now, but things will get better. I believe in you and your ability to effectively cope with the challenges that you are currently facing.
How Counselling Helps
Counselling involves helping you to clarify your needs, identify your feelings and focusing on your strengths. Counselling can help you in many ways:
Building self-confidence
Improving relationships
Achieving a healthy weight
Managing stress
Grieving losses
Reducing anxiety and depression
Feeling resilient and able to face life's challenges
Developing a positive attitude and positive thoughts
Developing harmony in your home
Becoming more self-aware
Letting go of the past
Achieving goals
I will assist you in identifying obstacle to your success and encouraging you to implement changes in your life. I will support you in creating a better life for yourself.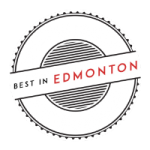 More Information
Subscribe to Notes from Nancy
About Nancy Hurst
How Nancy can help
Nancy's services
Helpful resources